Your break from your daily routine
Relaxation for adults only
Family holidays are a real treasure and a fantastic way of creating memories together. But we know the value of a getaway spent just in the company of adults. That's why we've created a floor in our RAMUS area especially for you, where you'll find absolute peace in our stylish Astrum and Nidus suites.
Our newly built RAMUS is dedicated entirely to nature. We saved a lot of old trees and rose bushes from the excavators and replanted them in the RAMUS garden once the construction works were completed. Cosy spots with rustic garden benches and a natural, colourful orchard with old apple and pear trees invite you to relax. The trunks of the apple trees that we didn't replant now adorn our wellness area and suites as natural decorations.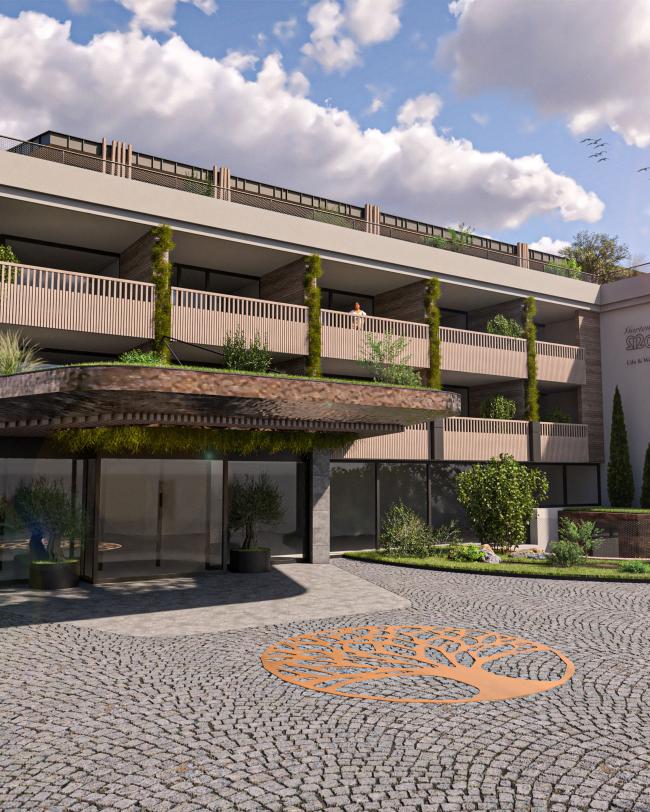 from €534.00 per person incl ¾ board light
from €497.00 per person incl ¾ board light
12/05 – 17/05/2024
09/06 – 28/06/2024
from €540.00 per person incl ¾ board light
How often do we take the time to get closer to each other during everyday life? In our Spa Suite, nothing stands in the way of romantic hours as a couple. Enjoy divine treatments, private conversations, and the refreshing feeling of doing something good for each other.
You can also spend time together with a special fun factor during an exciting cabriolet drive or Vespa ride or a romantic boat trip on Lago di Monticolo/Montiggler See lake. On request, we'll be happy to prepare a picnic basket for your lakeside pit stop.