Your hotel for the whole family
Welcome to Gartenhotel Moser
Who doesn't dream of waking up by the lake in the morning, enjoying a delicious breakfast with loved ones, and knowing that a blissful day out in nature with thousands of opportunities for new discoveries awaits? Make your dream come true: with a holiday at Gartenhotel Moser on Lago di Monticolo/Montiggler See lake. We're looking forward to your visit!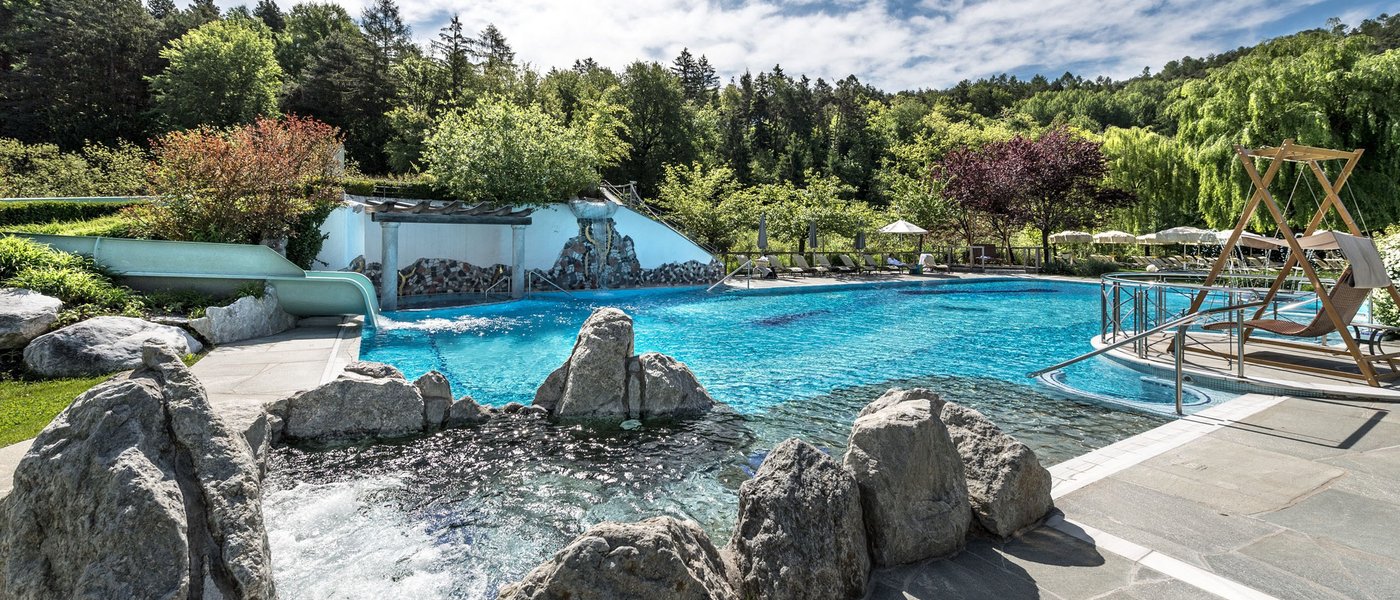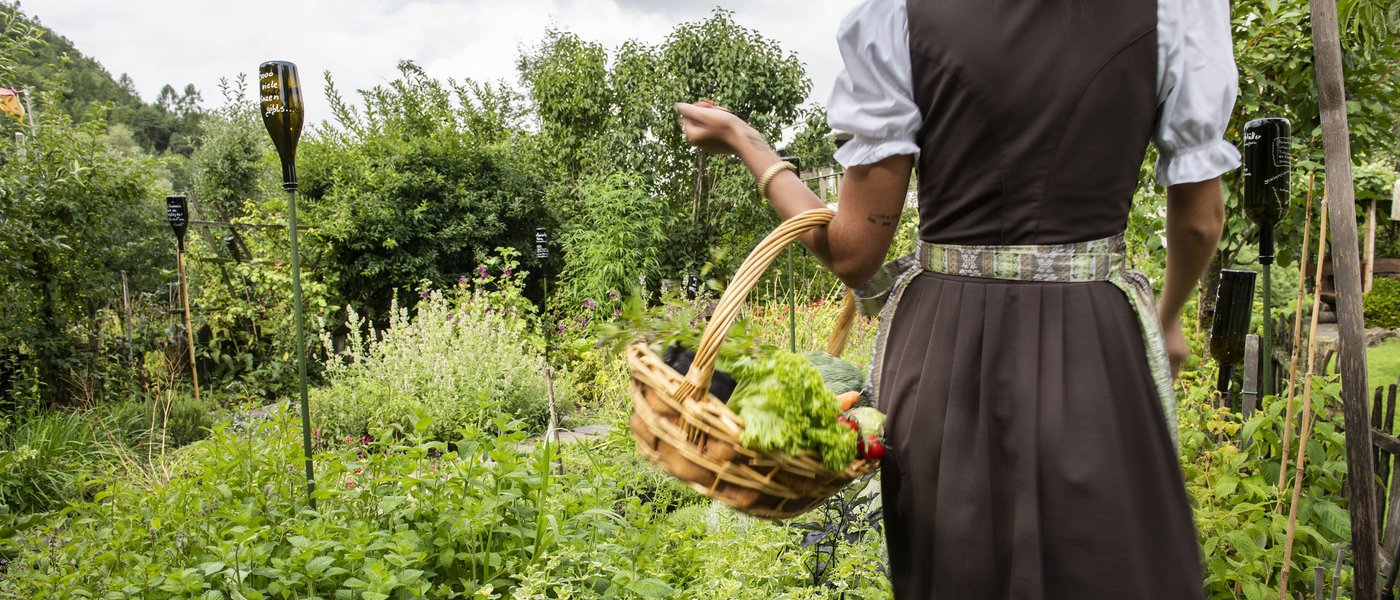 Your haven
Rooms & suites
Enjoy restful nights, forget time and space – in our elegant rooms and divine suites, you can be your true self and surrender to relaxation.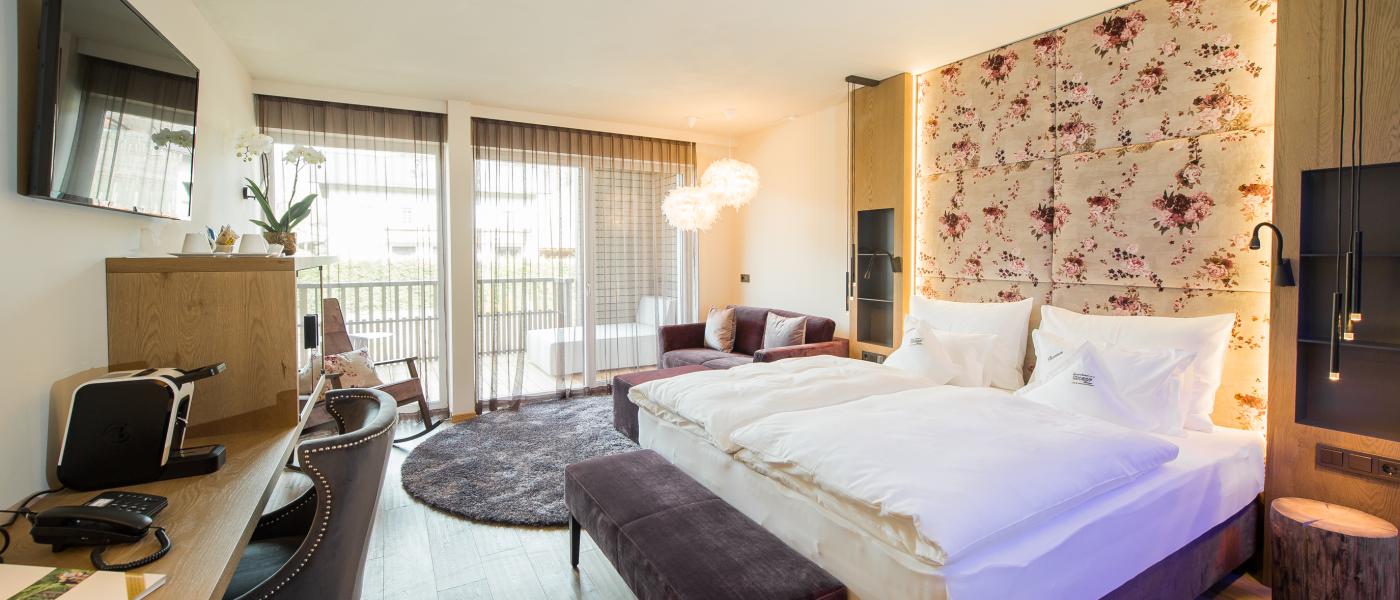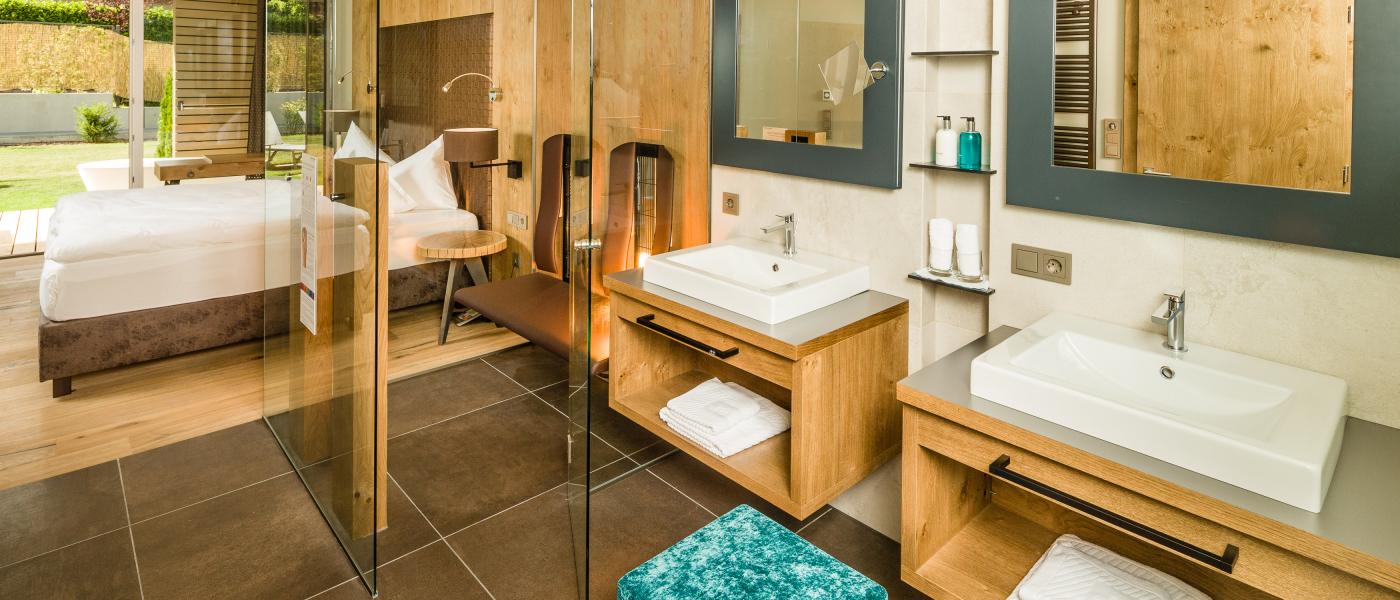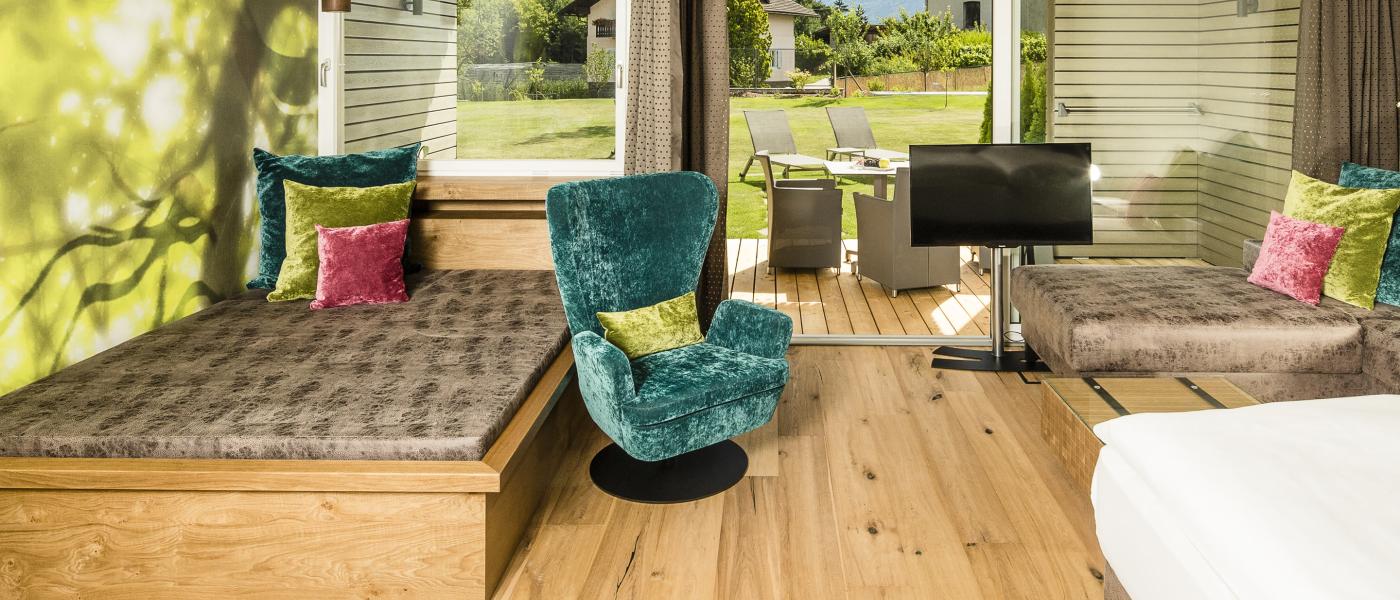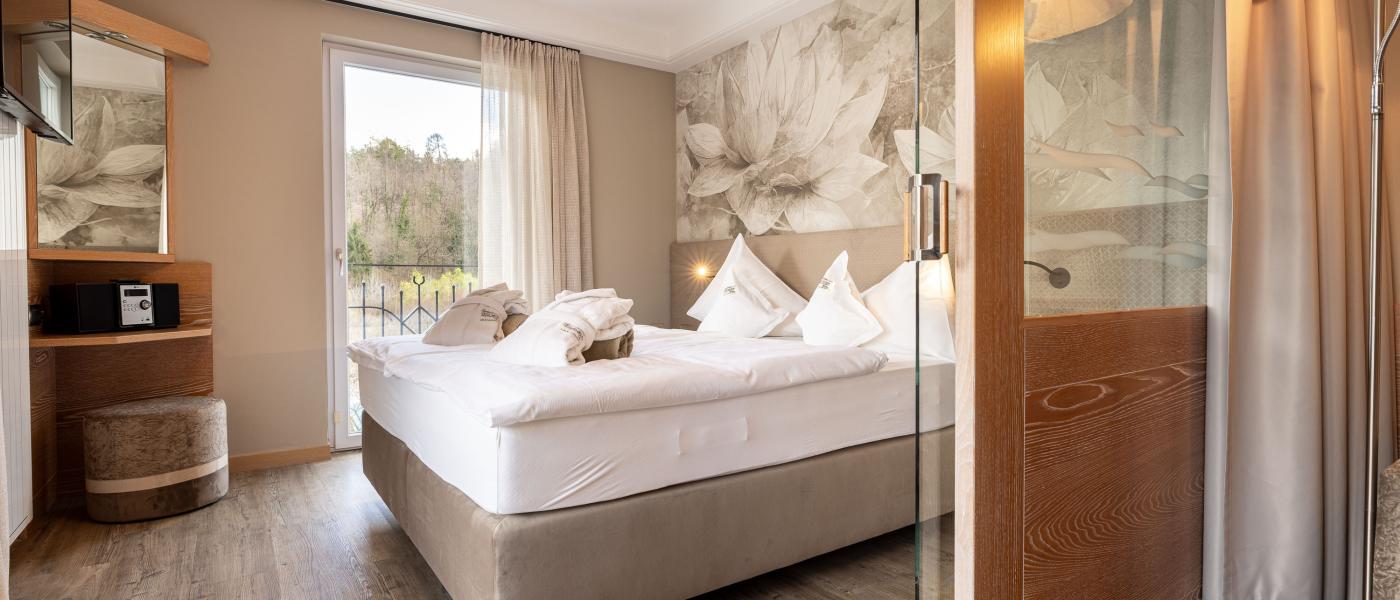 Your holiday at Lago di Monticolo/Montiggler See lake
Offers
An idyllic wellness oasis, unforgettable experiences with the whole family, lasting memories – choose one of our holiday offers and look forward to a wonderful stay in South Tyrol.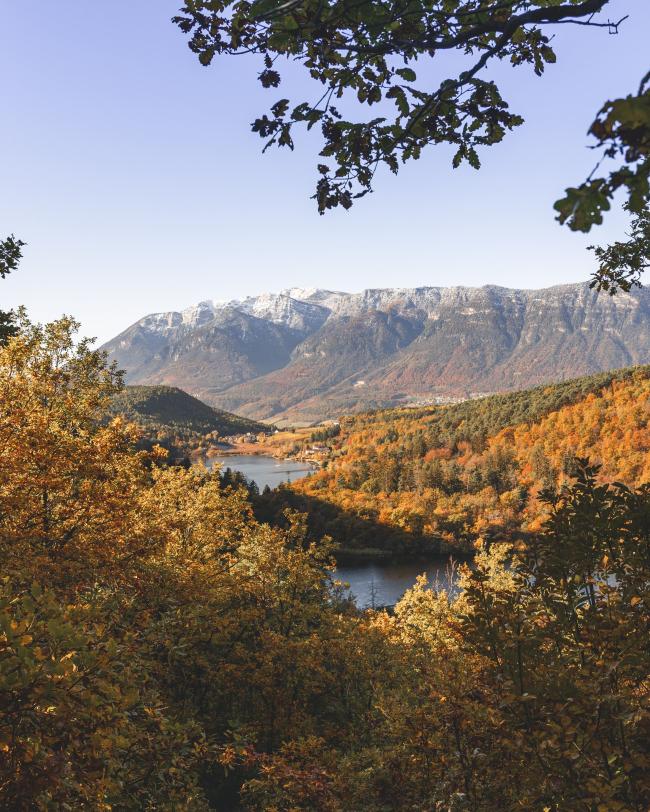 The Magic of Autumn – Bye, Autumnblues
from €134.00 per person incl ¾ board light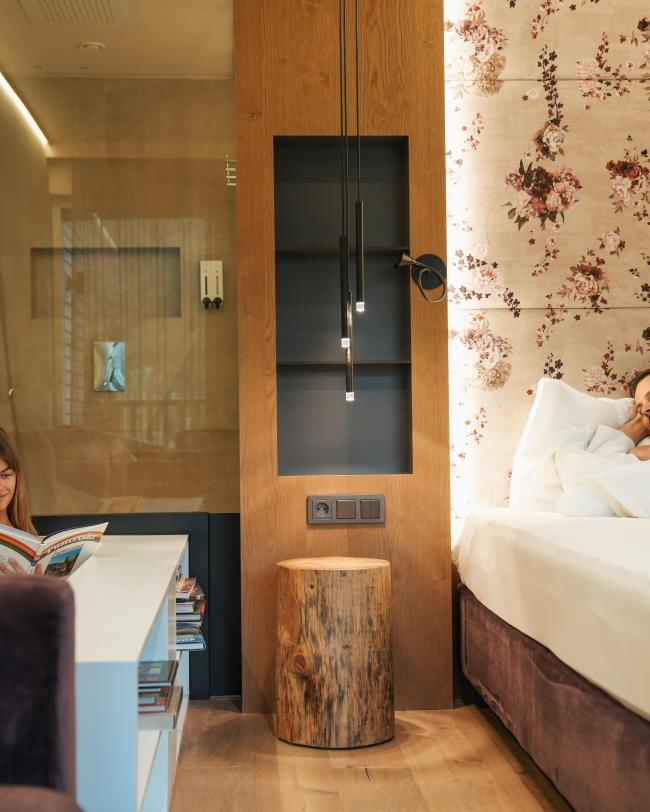 from €171.00 per person incl ¾ board light
A glimpse of a natural paradise
A stunning holiday setting
Gartenhotel Moser is located directly by the large Lago di Monticolo/Montiggler See lake. Nestled amidst lush forests with our lake house on the shore, it opens up a world of relaxation and adventures in nature to you. You'll find yourself in an oasis of peace and well-being with a spacious water and wellness world. Those longing for relaxation will enjoy their time in our adults-only sauna area, while families will be delighted by the varied children's programme. At Gartenhotel Moser, you'll find exactly what you're looking for.
Join our social media family!
Follow us.
Just a moment - the content is loading …